Limited edition Book: 'Beyond Time and Place' : 315mm x 235mm, 168 pages.
Price - £90 plus p&p Now Available
Click here to Order - Limited Edition Book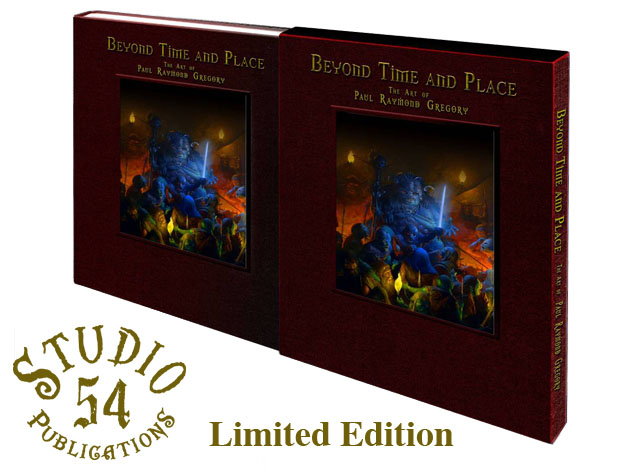 Available to pre-order a highly collectible signed and numbered 'Red Box'
edition, bound in blood red cloth inside a cloth slipcase. Each edition will carry a signed letter of authenticity.
LIMITED EDITION BOOK
The Limited edition will also come with a limited edition fine art print of only 500 copies world wide.
Price £90.00 +p&p
Click here to Pre-Order Limited Edition

Mark Wilkinson (designer and artist who has worked for Iron Maiden, Judas Priest, Marillion, The Darkness and many other bands) is currently working with Paul Gregory designing 'Beyond Time And Place - The Art of Paul Raymond Gregory' to be published in 2012. Mark's own critically acclaimed book Shadowplay - a collection of his best work during the past 40 years was published recently, see: www.the-masque.com
"I was really honoured to be asked by Paul to design his book as I am a huge fan of his work, who wouldn't be! It is absolutely staggering what he has achieved during the past 40 years. His paintings are an inspiration to us all."